For every order with a personal pick up in our restaurant  we will provide you with a 10% discount on each order.
For each order with personal pick up or delivery within Bratislava, we offer you 0.25l of beer, wine or kofola free of charge.
For every order over 15 € after a discount, we will deliver all our tasty meals within Bratislava, unconditionally every single day from 10:00 to 22:00.
For everyone, of course, we also have an open heated terrace, which you can use even on these cold days or if you have a way around, you can pick up your order in person.
We look forward to your orders on 02/17 333.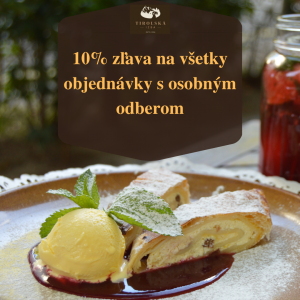 We can do it together ♥