Each one of us has the tastes of our childhood anchored in our memory, which undoubtedly includes the taste of homemade, honest Szegedin.
However, such a good domestic Szegedin is never bad.
That is why we have prepared for you this delicious special made from quality ingredients that will please many of you gourmets.
Honest Szegedin with confit belly
Honest home-made Szegedin with confit pork belly, served with buttered specks seasoned with fried bacon.
220g/200g/300g 13,90€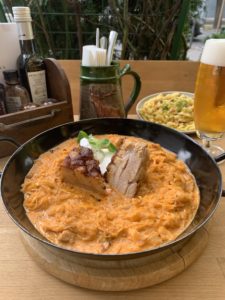 Bon appetit ♥