Dear friends, a great dessert must not only taste great but also look incredible.
That is why we have prepared a delicious apple strudel for you this week with an unconventional combination in the form of passion fruit sauce.
Come and enjoy the week with tasty and quality food. We are looking forward to you!
Homemade apple strudel with passion fruit cream
150g 5,90€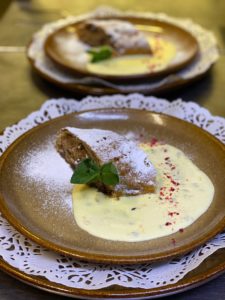 We wish you bon appetit ♥