Dear friends, we present you our special seasonal offer, which we have prepared for you from honest, fresh but mainly high-quality ingredients. Our new dishes are a combination of bright colors and your favorite flavors, which will delight to many gourmets from you.
We therefore cordially invite you to taste these great specialties and start the summer on our terrace.
Veal Osso Buco
Veal Ossobuco served with glazed carrots and asparagus risotto
300g/150g 16,80€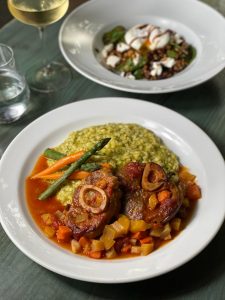 Beete salad
A great combination of lentils, chickpeas, roasted beets, baby spinach, goat cheese, with a lost egg, pine nuts and a whole taste is complemented by fig-balsamic dressing.
300g 9,90€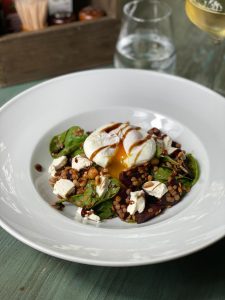 Bon appetit!