Dear friends, come and be seduced by our new seasonal offer, which is a combination of the most traditional tastes in a non-traditional dress.
We will start autumn with great food, so come and enjoy a real duck feast.
Duck Bao Burger
Shredded duck meat, red cabbage, pickled red onion, sweet potato fries and cranberry dip
150g/200g 10,90€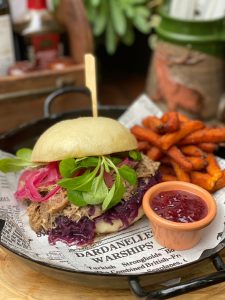 Duck Combo
Slow-roasted duck leg, roasted pork, served with red and white cabbage, homemade bread and spinach dumplings and potato pencakes
350g/200g 15,90€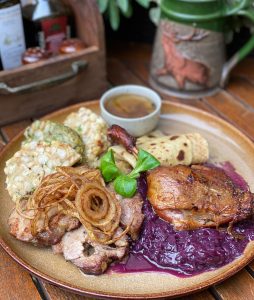 Raspberry Tiramisu
100g 3,90€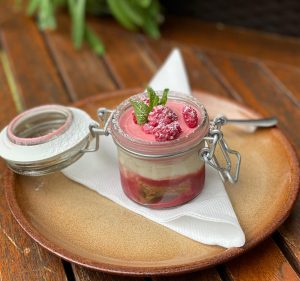 Bon appetit!