Dear our friends, we present you our Easter special offer, which represents a sign on a plate. Our new specialties not only look beautiful but taste and smell even better, as the main ingredient is broad-leaved garlic.
Do not hesitate and taste our carefully and tasty menu, which we have prepared just for you.
Confit lamb knee on red wine
Confit lamb knee on red wine served with roasted cherry tomatoes, broad-leaved garlic, balsamic oil and potato mash.
350g/150g 21,90€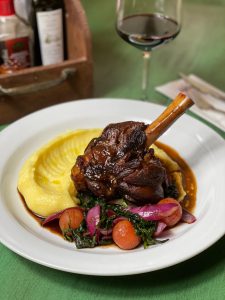 Tyrolean spaetzle with broad-leaved garlic
Spaetzle with creamy gorgonzola sauce, bacon, broad-leaved garlic and pesto
300g 9,90€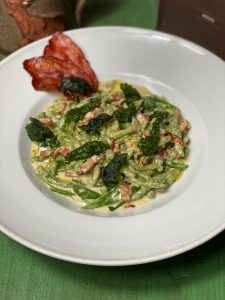 Bon appettit ♥