Dear friends, we are happy to present you our new seasonal offer, which is perfect for this hot weather.
A plate full of colors, interesting flavors but above all, high-quality ingredientsyou can enjoy it on our new summer terrace.
We look forward to seeing you and are curious what you will say about our colorful specialties!
Spaghetti di parma
Spaghetti served with prosciutto, dried and cherry tomatoes, capers, basil cottage cheese and seasoned chili.
350g/30g 12,90€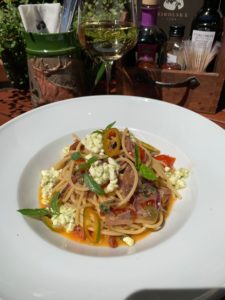 Insalata di Spinaci e fragole
Spinach salad served with Greek grilled cheese, strawberries, chicken, cashews and balsamic reduction.
300g 12,60€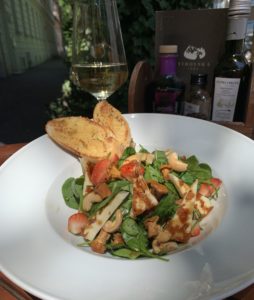 We wish you bon appetit ♥