We would like to present you our special seasonal offer, which was prepared by our chef especially for youfrom fresh and high-quality ingredients. Just come to taste our specialities:
Original Salzburger
Sesame bun, quality beef from local farm, cheddar cheese, roasted bacon, fried egg, red onion, tomato, salad and mayonnaise.
This great burger is served with french fries, Coleslaw salad and homemade BBQ sauce.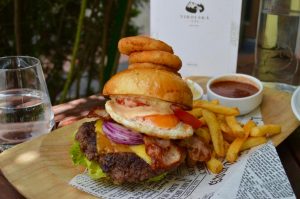 Beete salad
A great combination of lentils, chickpeas, roasted beets, baby spinach,feta cheese, with a lost egg, sunflower seeds and a whole tasteis complemented by fig-balsamic dressing.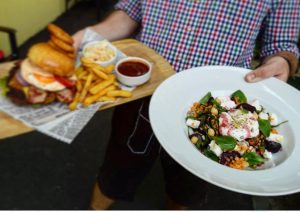 Bon appetit!