Dearest friends, we all know very well that food affects our good mood. That's why here at the Tirolská izba, we bring you a combination of honest and high-quality tastes that you're sure to remember from your childhood.
Our new special menu dishes are a combination of classic flavors and honest ingredients that will please many of you gourmets.
We therefore cordially invite you to taste these great specialties and enjoy the summer on our terrace.
Baked onion soup
Strong onion soup served with toast and eidam cheese
0,3l/25g 5,10€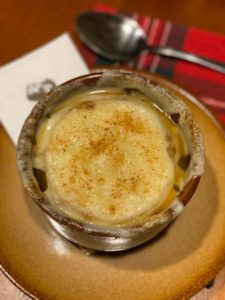 Pumpkin stew with shredded beef
Pumpkin stew with shredded beef chuck roll, served with poached egg, pickled onion and bread, seasoned with herb oil and dill
400g/150g/100g €14.90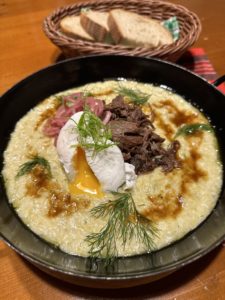 We look forward to seeing you, friends ♥