Let yourself be tempted by our new special menu with proven dishes prepared from the highest quality ingredients from Austrian, Italian and Slovak cuisine.
Come and taste our carefully compiled menu, which we have prepared just for you.
Entrecote Vienna style
Delicious beef Rib-eye with demi glace sauce, served with a mashed potatoes cake, roasted onions and fried egg.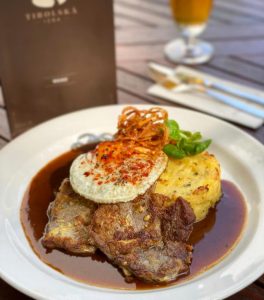 Lasagne Bolognese
Baked tasty lasagna with meat sauce, béchamel and flavored with grated parmesan.
Homemade potato dough ropes
Traditional homemade potato dough ropes served with nuts, sugar and butter.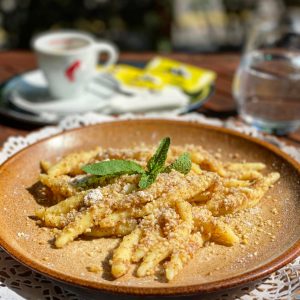 Bon appetit!