Dear friends, we present to you our pre-Christmas special offer, which presents a play of colors and flavors on a plate. Our new specialties not only look beautiful, but taste and smell even better, since the main ingredient is their balanced taste.
Do not hesitate and try our honest dishes, which are already spreading far far away.
Confit lamb knuckle on red wine
Confit lamb knuckle on red wine served with roasted cherry tomatoes, spinach, balsamic and mashed potatoes
350g/150g 21,90€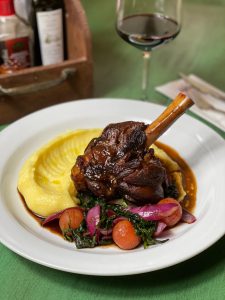 Christmas Tyrolean cabbage soup
Honest homemade cabbage stew made of smoked knee, smoked ribs, pork shoulder, prunes and mushrooms, homemade sauerkraut, served with bread and sour cream upon request.
0,3l 4,90€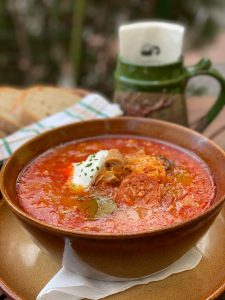 Bon appetite ♥